Artist installation: "Untiltled"2016, shattered window shards, bullet casings, fabric chains, christmas lights, police riot helmets.
---
Conversations in Silk
Each silk charmeuse scarf is a unique design, digitally printed, hand sewn and hand embellished as an act of honor, compassion and inquiry. The scarves are disarmingly soft, supple, colored in pastels or brights, some with typographic textures of names, places of mass killings, or life-size images of semi-automatic weapons.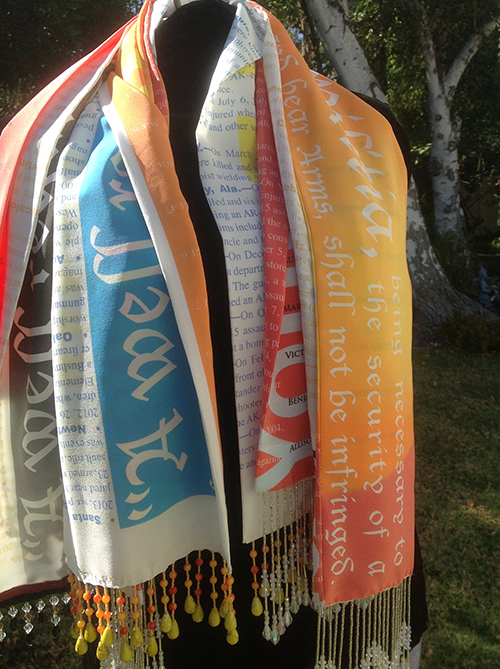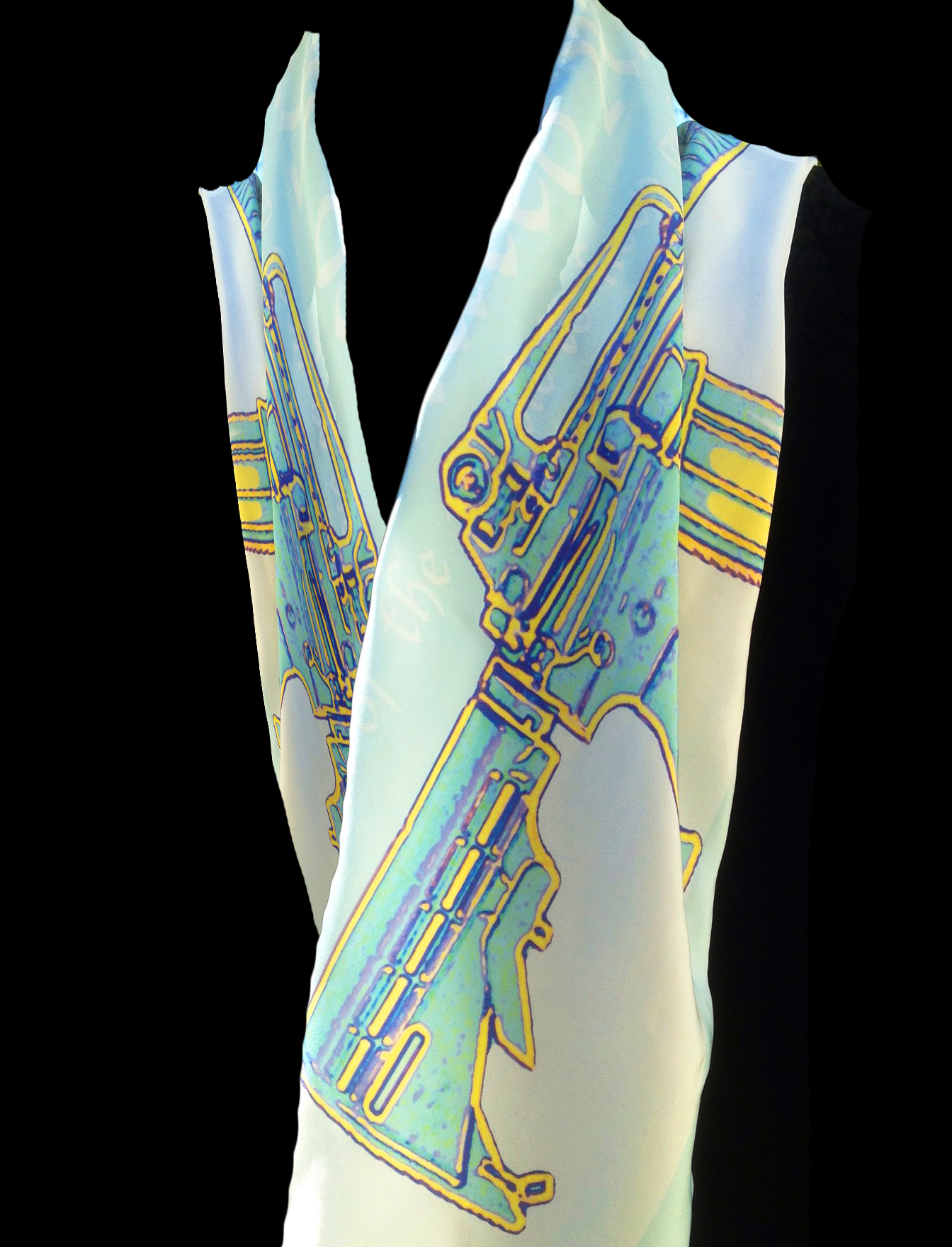 Over 75 hand made scarves exist, over all continents, having been sold or gifted to artists, gun survivors, family members, gun owners, clergy, professors, or police officers. They are created to invite conversation about their content.