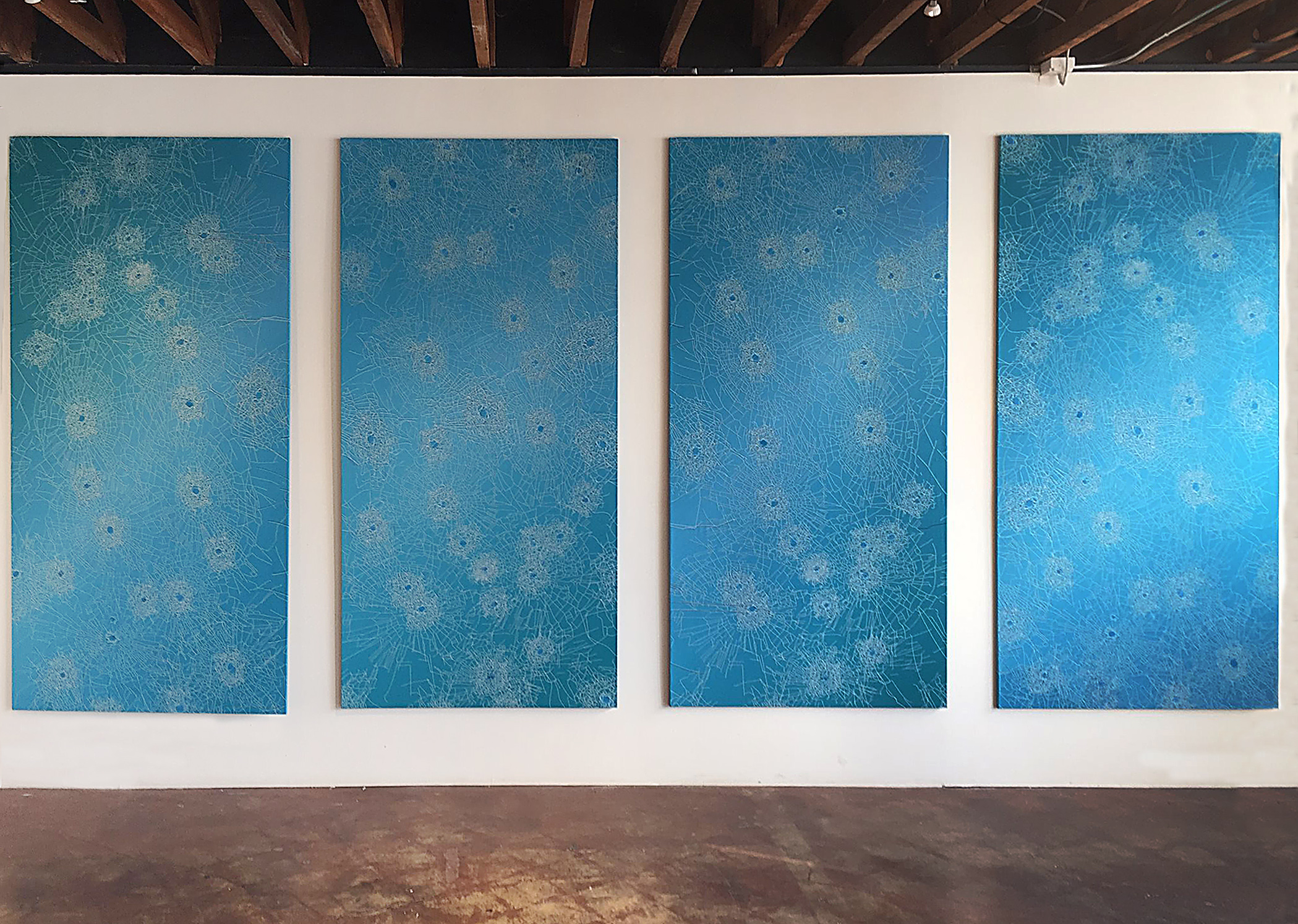 "137 Shots", by Dana Zurzolo. Mixed media, 200″ x 96″ 2016.    (photo by Louise Dequilla)
137 SHOTS: On November 29, 2012 –
Timothy Russell, 43, and Malissa Williams, 30, were driving in a Malibu Chevy that backfired in Cleveland, Ohio. Police officers nearby mistook the sound for gunshots. Over 60 police vehicles covered 22 miles, at speeds reaching 100 miles per hour, pursuing the car. The police chase ended with thirteen officers discharging 137 rounds into the Malibu Chevy.
Timothy Russell and Malissa Williams died on site. No weapons were found on their persons or anywhere along the route they had traveled.
Officer Michael Brelo fired 49 shots into the car. He slugged at least 15 of his shots at point-blank range through the windshield, after he had climbed onto the hood of the car.
Judge John O'Donnell said it was not proven that Officer Brelo shot the fatal bullets, since 12 other officers also had opened fire. The officer was acquitted. He is free.
---
---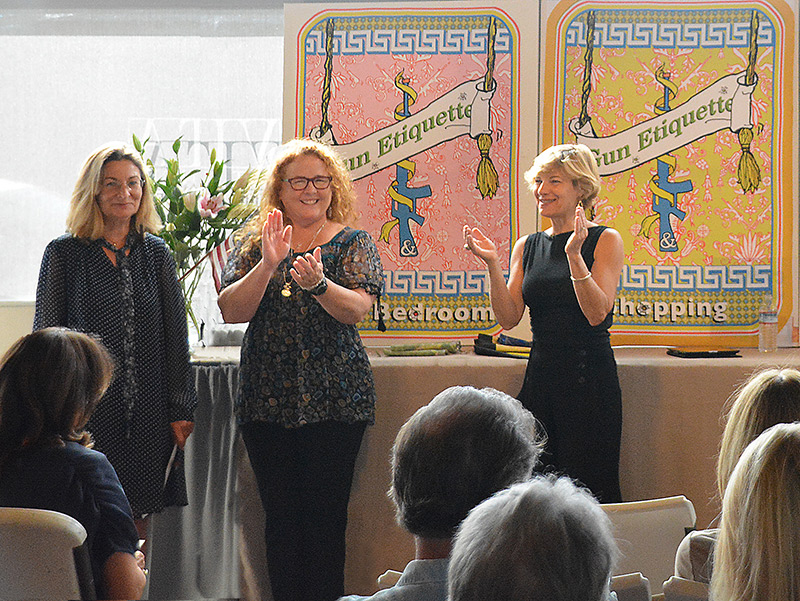 Contestants playing  the Gun Etiquette Game Show developed by Dana Zurzolo, right.  (photo by Louise Dequilla)