Gun Etiquette: the Gun Game Show is an interactive performance piece by Dana Zurzolo.  It has been performed with audiences in New York City, Los Angeles, and Berlin, Germany and was presented in Ventura at the Vita Art Center on 9/11 at 4 pm.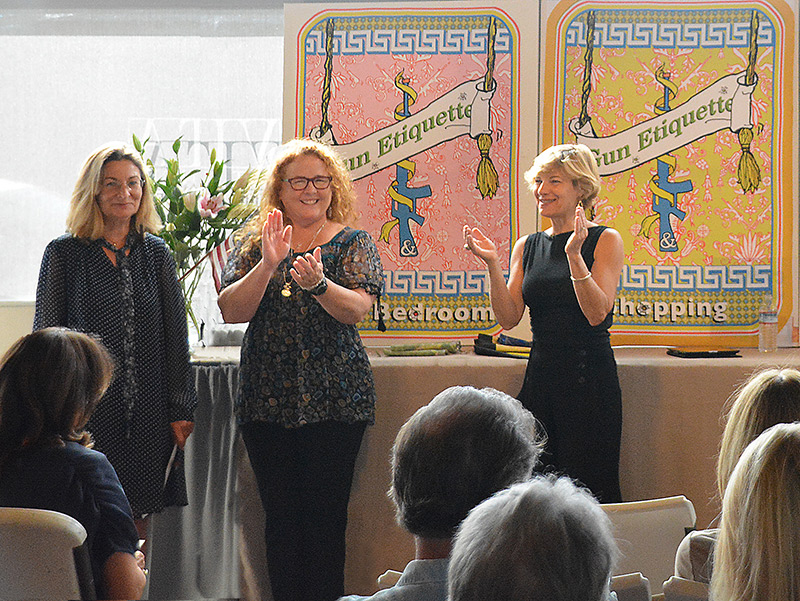 (photo: Louise Dequilla. Contestants on left, artist and host, on right.)
The game delivers a shocking amount of statistical data in a lively format, leaving the audience with an informed body of information. It is neither pro-gun nor anti-gun, but rather, factually based data, drawn from current news sources. Contestants are chosen from the audience and each team gets the the audience row in front of which they stand.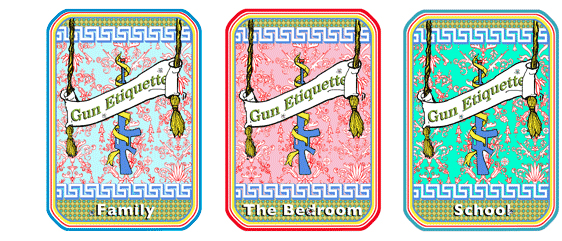 With twelve categories of Gun Etiquette, questions are asked of the participants and the audience. For instance, within the "school" category, the question might be, "In what state are university students allowed to carry concealed weapons into class?" Or, for the family category, "What is the most common location for a pistol kept in a home for protection and safety?"
Prizes and awards are given out at the finale of the game.
To book the artist for a performance game, please send an email to danazurzolo@gmail.com.
---
Presented at the Vita Art Center in Ventura, September 2 – 24, 2016.
Opening reception 6 pm on Friday, September 2, 2016.
Artist Talk 4 pm on 9/11.

My work is to bring light to the our personal and national security issues. They reach us each deeply and personally. In post-9/11, trillions of dollars have been invested in Homeland Security and  TSA; private security, bodyguards, digital surveillance, and police cameras. Americans have also spent billions of dollars on pistols and rifles and shotguns, as well as the hospital bills and emergency units required to attend to the injuries, accidents, and homicides due to our excessive firearms supply.
We are unique in the United States. For one, we are no longer "united." We are very unsure of ourselves in the present climate of fear. We can not fully protect ourselves from the unknown hazards, yet we do not know how to psychologically deal with the fear we all live within.