The Lillstreet Project:


TO MAKERS UNKNOWN: A LAST HURRAH
DANA ZURZOLO •  JULY 2013
ABOUT THE CHICAGO SPACE: The Lillstreet Art Center hosts artists from around the country and invites them to install work onto four, 9-foot flag poles on top of Lillstreet's rooftop deck. The work can be seen from the CTA Montrose BrownLine elevated tracks and Metra Train tracks, as well as driving or walking down Montrose and Ravenswood Avenues. Installations rotate monthly, May through December, and flags are displayed in the Textile Department's hallway gallery two weeks prior to install date.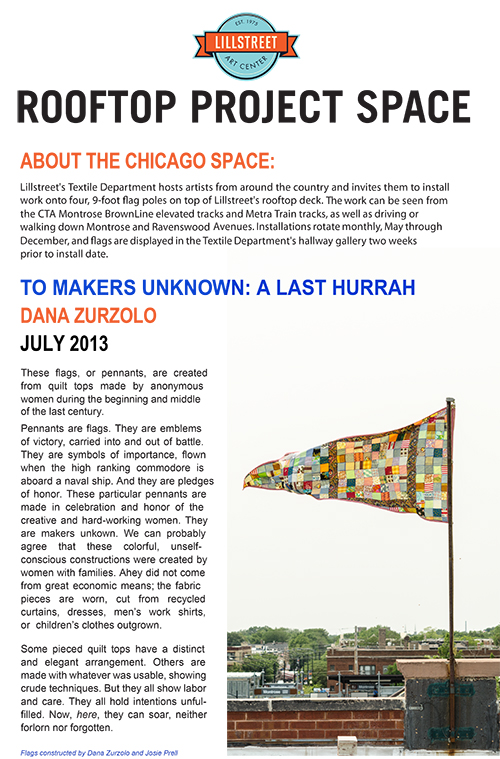 These flags, or pennants, are created from quilt tops made by anonymous women during the beginning and middle of the last century. Each of the four flags is 10′ wide by 4′ tall.
Pennants are flags. They are emblems of victory, carried into and out of battle. They are symbols of importance, flown when the high ranking commodore is aboard a naval ship. And they are pledges of honor.
These particular pennants are made in celebration and honor of creative and hard-working women. They are makers unkown. We can probably agree that these colorful, unselfconscious constructions were created by women with families. They did not come from great economic means; the fabric pieces are worn, cut from recycled curtains, dresses, men's work shirts, or children's clothes.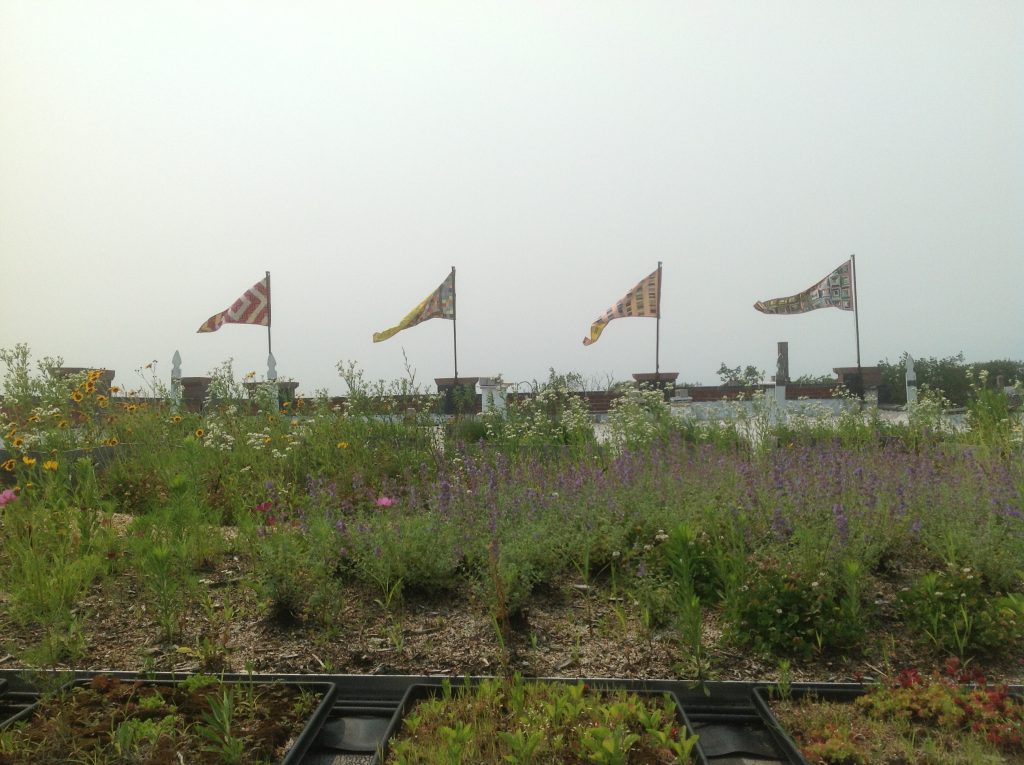 Some pieced quilt tops have a distinct and elegant arrangement. Others are made with whatever was usable, showing crude techniques. But they all show labor and care. They all hold intentions unfulfilled. Now, here, they can soar, neither forlorn nor forgotten.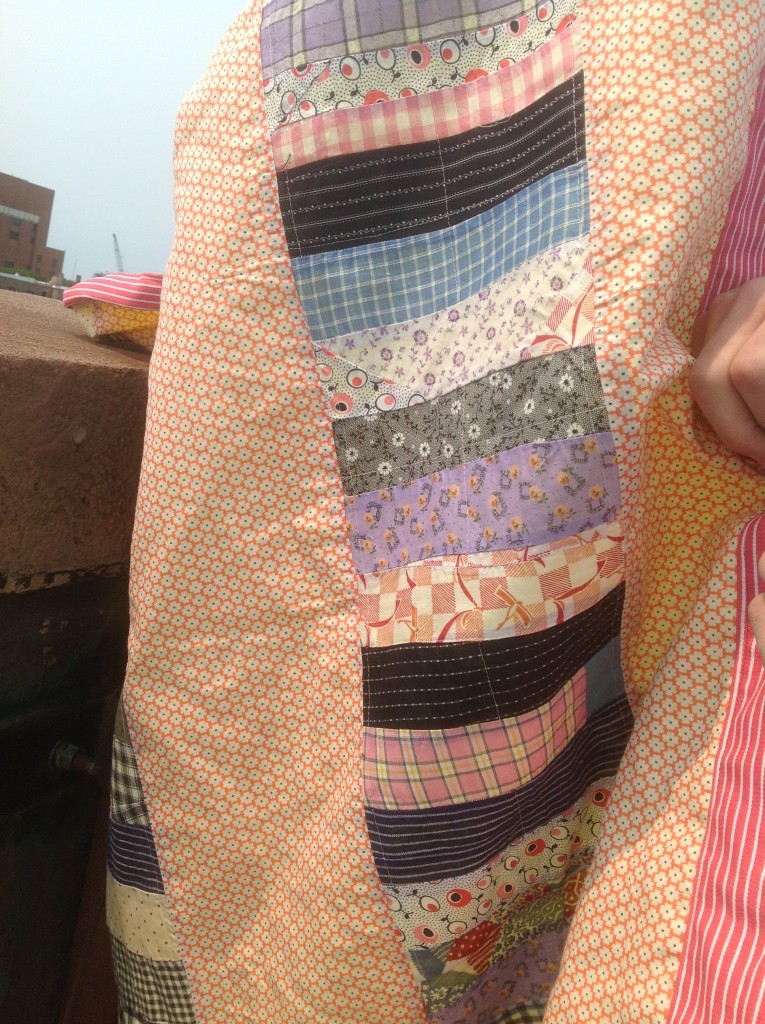 Flags constructed by Dana Zurzolo and Josie Prell